Home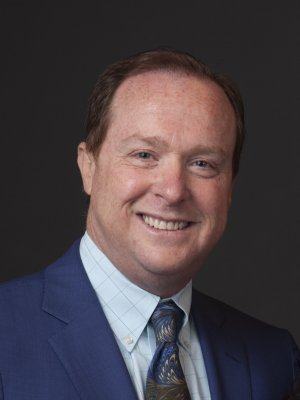 William Cummings
President and Owner (CFO)
Phone: 813-374-9676
Email: bill@ourcfoteam.com
Growing up in a military family we lived paycheck to paycheck. My Father was always traveling, which left my Mom to deal with four kids and handle all the finances. My Mom had little understanding of how to save, much less invest, which created a huge amount of anxiety and stress as she worried how we were going to make ends meet. Bologna sandwiches became a staple meal. When my Dad retired with no plan in place, her fears were only elevated, culminating in a divorce. Because my Mom had been so dependent upon my Dad, she simply transferred that dependency to others for her sense of security; not the best plan. At 58 she died of cancer, penniless with all her worldly possessions held in a big pink suitcase. When I saw her suitcase, void of so many things that I remembered having meant so much to her, I made a promise to myself that I would never lose my way.
I became a homeless teenager when my parents divorced. This led to my own increasing insecurity involving money. It was this very same insecurity that led me to become a financial advisor. I began to realize that by learning every possible aspect of money and having a clear plan for the future in place, my anxieties lessened, as did my fear about my future. When I became a financial advisor, I was surprised to see how many women shared my same fear. Their lack of understanding put them in that very same position of being dependent upon others for their own sense of security. I knew this was something I had to change.
My true passion as an advisor is to encourage every woman to become more engaged in learning about money and planning for her future. By creating a more comfortable environment for women, my clients become less intimidated, more engaged and ultimately more confident about their financial future.
No pink suitcases on my watch!!
Bill is a proud graduate of the University of South Florida. He holds an active Certified Public Accountant (CPA) and Personal Financial Specialist (PFS) License. He also holds the following licenses; a FINRA Series 7, 24, 28, 63 and Life/Annuity. He is a member of the American Institute of CPA's (AICPA), Florida Institute of CPA's (FICPA), FICPA's Estate and Financial Planning Committee, and the Financial Services Institute.
Bill and his wife, Kimberli, reside in beautiful Tampa, Florida; they have five adult children. He and his wife are active in their community. The Cummings supports their church, art guilds, Guardian ad Litem, Mental Health Foundation, Tampa Museum of Art, Jane Seymore Open Hearts Foundation, Las Damas de Arte, the YMCA, and the University of South Florida.
Bio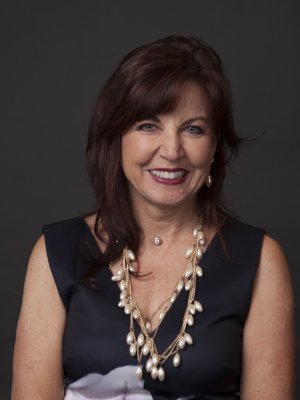 Kimberli Cummings
Executive Vice President, Marketing
Phone: 813-374-9676
Email: bill@ourcfoteam.com
Kimberli is the Executive Vice President of Marketing for Concierge Financial Organization. In this role, it is her job to promote Concierge Financial Organization in the community. She is also responsible for marketing materials and promotional items.
Kimberli is passionate about art. Having a mother who was an artist, gave her an advantage with creativity at a young age. This creativity is what draws her to the marketing and promotional side of the business. It also helps that she was born and raised in South Tampa and practically knows everybody.
Born and raised in Tampa, Fl. Kimberli graduated from H.B. Plant High and University of South Florida in 1995. After an extended acting career both in Tampa and Los Angeles (among a few; Gidget's best friend on The New Gidget Show, Knot's Landing, Enos, Ace Crawford;Private Eye with Tim Conway, Superboy and Second Noah ) she moved back to Tampa in 1989
In addition to spending time with family and friends, Kimberli loves to travel and plan reunions. Her other love is that she is a potter. Kimberli's current work uses majolica glazes in the depiction of organic forms of her native Florida. She sculpts gardens of fruit, landscapes of fish, Florida sunsets and tango dancers. In the Spring of 2009, she represented Tampa as a potter on HGTV's That's Clever! demonstrating how to make a Tango Dancer dance!
Bio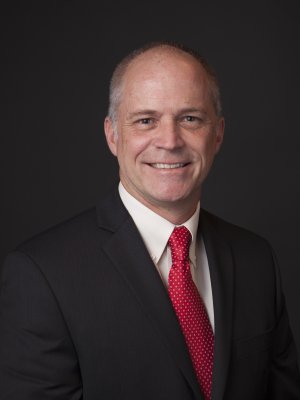 Scott Russell, CFP®
Phone: 813-374-9676
Email: scott@ourcfoteam.com
Scott Russell has over 25 years in the financial services industry, primarily at the institutional level of a Broker Dealer and Registered Investment Adviser. His corporate experience includes managing M&A activity, operations, corporate culture, and serving on investment committees. Scott now serves families and business owners by providing financial planning advice. Scott is a CERTIFIED FINANCIAL PLANNER™ practitioner. He has a Bachelor of Science degree in Business Administration with a major in Finance from the University of Florida. He has also completed the Securities Industry Institute® program, sponsored by SIFMA, at the Wharton School of the University of Pennsylvania. Scott is a Registered Representative and an Investment Advisor Representative with Royal Alliance Associates, Inc.
Bio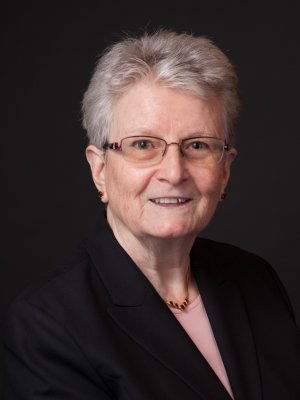 Ruth "Robin" Delaney
CFP®, CLU, ChFC, ADPA
Phone: 813-964-3027
Fax: 877-634-0030
Toll Free: 800-969-9568
Email: robin@ourcfoteam.com
Ruth E. "Robin" Delaney, CFP, CLU, ChFC, ADPA is a nationally-known Financial Educator, Author, Speaker, and Wealth Manager. She has been interviewed in various media, including on FOX TV's WTVT. Her passion is helping women on their own, successful families and business owners, who are retired or about to retire experience true financial freedom through a unique process that she developed.
Robin also has a passion for lifetime learning. After earning a BA in Mathematics and Economics from Regis College, Robin continued her advanced education by obtaining an MBA in Finance from Hofstra University and an MS in Accounting from Adelphi University. Her relentless pursuit of excellence has led her to obtain additional professional designations, including Certified Financial Planner (CFP), Chartered Life Underwriter (CLU), Chartered Financial Consultant (ChFC) and Accredited Domestic Partnership Advisor (ADPA).
Her decades of professional experience, including as a Senior Benefits Consultant at one of the Big Four accounting firms, PriceWaterhouseCoopers, equipped her as she launched her own retirement planning and wealth management firm, Greenleaf Financial Strategies, Inc. In 2016 Robin merged her practice with Concierge Financial Organization.
With previous experience as a Founder and CEO of an independent retirement planning firm, Robin is able to put her clients' interests first, without pressure to promote products from a particular financial firm.
The eldest of eight children, Robin was born to a Navy physician and his wife. As a Pediatric Cardiologist, Robin's father dedicated his life, first to helping to heal the children of military personnel, then serving the children of Long Island, NY.
As the apple does not fall far from the tree, Robin continues the family tradition of helping and serving people, as she guides her clients through retirement.
A strong believer in community involvement, Robin has been a board member of A Brighter Community, a not-for-profit pre-school and daycare center for at-risk children in the Tampa Bay area since 1998. Robin has served as the past President and Treasurer of the Board.
When she is not working, Robin loves walking her dog, Mickey, playing golf and taking pictures.
Bio
Thomas Moriarty
Phone: 727-824-8822
Email: tom@ourcfoteam.com
Thomas R. Moriarty, CPA, is a graduate of Syracuse University with a BS Degree in Accounting. He began his career working for the public accounting firm of Price Waterhouse and earned his CPA certificate in 1976. Tom has worked in the financial services industry for over 30 years, including 9 years as President & CEO of a major broker-dealer firm. Currently, Tom assists families with college funding, retirement planning, and investment management. He is a Registered Representative and Investment Advisor Representative with Royal Alliance Associates, Inc., and he has an active CPA and insurance license in Florida.
Tom and his wife Pat have lived in Clearwater for over 35 years. They have 3 children and 2 grandchildren. He serves on the Board of Directors of R'Club Child Care, Inc. and Louise Graham Regeneration Center, Inc. and is a member of the Diocese of St. Petersburg' s Finance Council. In his spare time, Tom attempts to play the game of golf.
Bio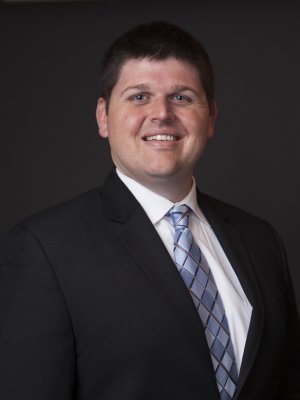 Kevin Moriarty
Phone: 727-798-2044
Email: kevin@ourcfoteam.com
Through my status as a Financial Advisor with Royal Alliance Associates, Inc. I help clients plan their financial futures. I am an associate of the Concierge Financial Organization, your personal CFO. Previously holding corporate finance positions focusing on budgeting, forecasting, and financial planning, I transitioned to a new career helping individuals and families directly. Through my business experience and educational background, I strive to provide a comprehensive, fully integrated range of financial services and counsel to my clients.
Bio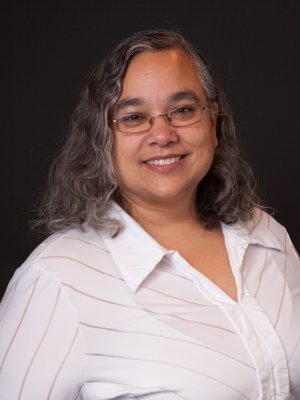 Diana Perez
Phone: 813-964-3023
Fax: 877-634-0030
Toll Free: 800-969-9568
Email: diana@ourcfoteam.com
Diana comes to work at Concierge Financial Organization with over 20 years of administrative experience with various not-for-profits and privately run agencies. She has previously worked in the Health Insurance industry as a Licensed Health and Life Insurance Agent, with licensure in the 50 states. Diana also holds a certificate in Computer Science from Pace Business School in NYC. Diana is an active parishioner in her church and regularly volunteers for the HS Youth Ministry and the Emmaus Women's Retreat Ministry. She is an avid reader, finds tinkering with computers relaxing, and listens to music of all kinds. Above all, Diana enjoys spending all of her free time with her family, of which she is most proud. Diana has three wonderful children, Diana finds herself always on the move. She is a native New Yorker who after living in Florida for 20 years; calls Tampa her home.
Bio
Glen Whitacre
Phone: 1-813-374-9676
Email: glen@ourcfoteam.com
Glen is dedicated to serving our clients and assisting with communications, scheduling, event planning, and account maintenance. Glen's experience and professionalism make him a key member of our team.
Bio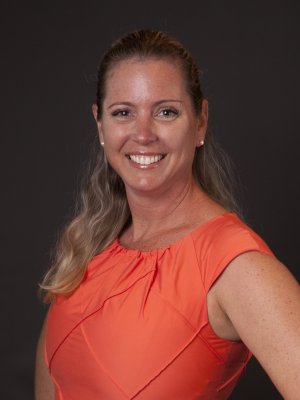 Windy Anderson
Client Relationship Associate
Phone: 813-374-9676
Windy is dedicated to serving our clients and assisting with communications, scheduling, event planning, and account maintenance.
Bio